It's Shamrock Season at Shop 'n Save!!!
The Muscular Dystrophy Association is the world's leading nonprofit health agency dedicated to finding treatments and cures for muscular dystrophy, amyotrophic lateral sclerosis (ALS) and other neuromuscular diseases. It does so by funding worldwide research; by providing comprehensive health care services and support to MDA families nationwide; and by rallying communities to fight back through advocacy, fundraising and local engagement.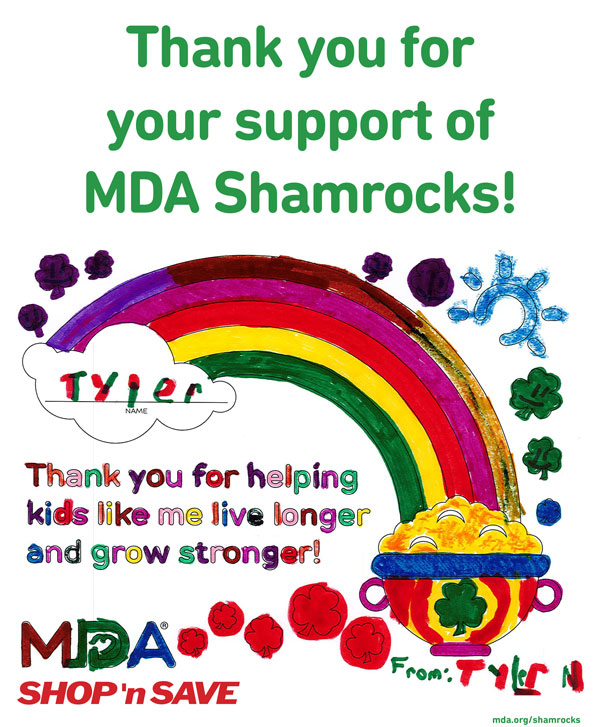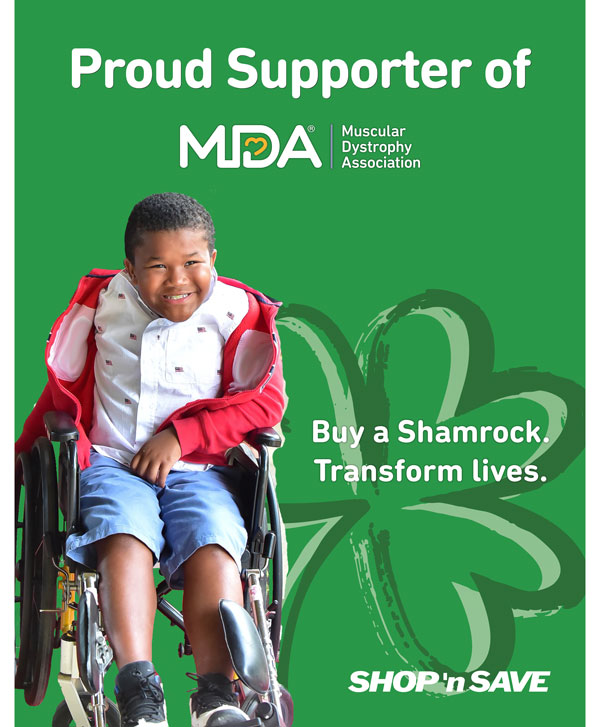 To learn more about Shamrocks Against Dystrophy and other MDA programs, contact Linda Richardson or Lynzy S. Groves at Western Pennsylvania District Office at (412) 823-3094.